Gray&Gray LLC:
Our Practice Areas
You need experienced attorneys who tailor their approach for each case. Because no two cases are the same, the attorneys at Gray & Gray focus on you, your needs, and your case. While the best result in family law cases is often a negotiated settlement, we know this isn't always possible. We are here to help you navigate the emotions of your case while helping you make informed, educated decisions.
"Family Law" is a broad term that encompasses a lot of things, including the initial divorce (as the result of a marriage or civil union, including same-sex couples), post-divorce issues (including enforcement and modification of court orders), parentage and paternity (where parties have a child but were never married), and all matters related to the family unit. Whether your case involves your family, your marriage, your assets, your children, or any other family law matter, our attorneys have the experience and depth of knowledge to guide you and provide practical advice that actually matters. We set the standard, and we will help you through this difficult time in your life.
Gray & Gray also provides services in the areas of wills/estates, probate, auto accidents, personal injuries, and civil litigation.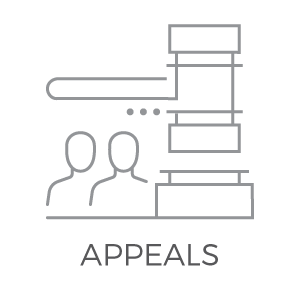 If you are dissatisfied with the outcome of your trial and the judge's decisions, you can appeal your case. Regardless of how prepared and skilled your trial attorney was, you may still not like the result. A trial judge can make a mistake or commit an error. As a member of the Appellate Lawyers Association, Attorney Paulette Gray is an experienced appellate attorney who can discuss your options with you.
Timing is important, however, as you only have 30 days from the final judgment in which to start your appeal. Additionally, an appeal is limited to those issues presented at trial – meaning you do not get to add an issue to the appeal if that issue wasn't raised in the underlying case. An appeal is not a second trial; rather, it is an opportunity for the appellate court to review the trial court's decisions to determine whether errors were made which need to be corrected.
815 893 0257  |  Call today for a FREE Consultation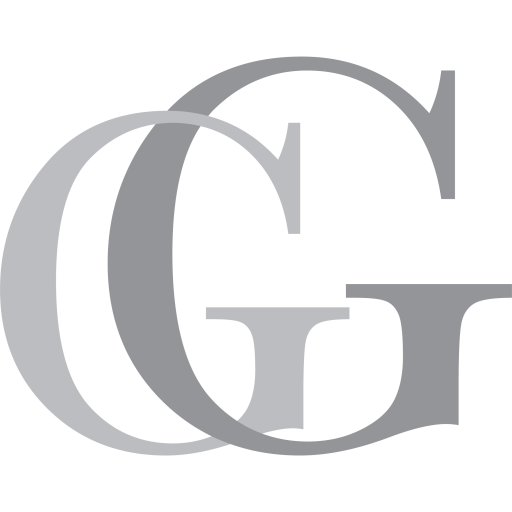 The attorneys at Gray & Gray, LLC fully understand the emotional and financial toll a divorce can take on a family. We will answer your questions and educate you to help you make an informed, well-reasoned decision.
Q: What is an Appeal?
An appeal is not a new trial.  An appeal is a request by a party (the "appellant") asking the appellate court to review the decision of the trial court because he or she believes the trial court entered an erroneous decision.
Q: Can I Present New Evidence on an Appeal?
No.  The appellate court can only consider what happened in the trial court (review exhibits, review trial transcripts and testimony of witnesses who testified at trial, etc.).
Q: When Can an Appeal be Filed?
An appeal cannot be filed until a final order is entered in the trial court.  Temporary orders are not final for purposes of appeal.
Q: Can You Appeal a Temporary Order?
Usually not.  In limited circumstances the trial court will can label an order entered during the pendency of the case an "appealable" order, but this is not common. 
Q: How Many Issues Can I Appeal?
You are not limited in how many issues can be raised on appeal.  However, you should limit your appeal to issues which are of great importance to you.  You want your attorney to be able to focus the appellate court's attention on 1-3 major issues instead of 10 issues.  There are also page limitations for your appellate brief and your attorney must be able to effectively argue your position within these page limits.  In short, use a rifle - rather than a shotgun - approach.
Q: How Much Does an Appeal Cost?
This depends on how many issues are being appealed, whether you are the appellant (the person appealing) or the appellee (the person answering the appeal), the length of trial, and legal complexity of the issues being appealed.  Some lawyers charge by the hour and some lawyers charge a set fee.
Q: Do I Have to Use the Same Lawyer?
No.  The advantage of having the same lawyer for the appeal is that this lawyer is familiar with the case.  The advantage of hiring a new lawyer is that this brings a fresh, and sometimes more objective, approach to the case.
Q: How Long Does an Appeal Take?
It depends on the issues involved.  Some are resolved within a matter of months while others can take longer.  Your lawyer is bound by the Rules of the Illinois Supreme Court with regard to time lines.  If these deadlines are not followed your appeal can be dismissed.  The appellate court will often hear child custody appeals on an "expedited" basis.
Q: What if I Win the Appeal?
If you succeed and the trial court's decision is overturned, the appellate court can either rule on the issue itself or "remand" the case, that is, send it back to the trial court with specific instructions from the appellate court as to what the trial court should do to correct the errors found by the appellate court.
Close Accordion
815 893 0257  |  Call today for a FREE Consultation
Gray&Gray Attorneys at Law